Five Generations of Artisans
Let us handle your next print job with our world-class equipment.
Introducing the Future of Printing
The HP Indigo 7900 Digital Press is a can-do press for any print buyer looking for quick turnaround times and offset print quality. With the use of HP Indigo's liquid electrophotography (LEP) technology, the 7900 can print on a limitless variety of substrates, thick and thin.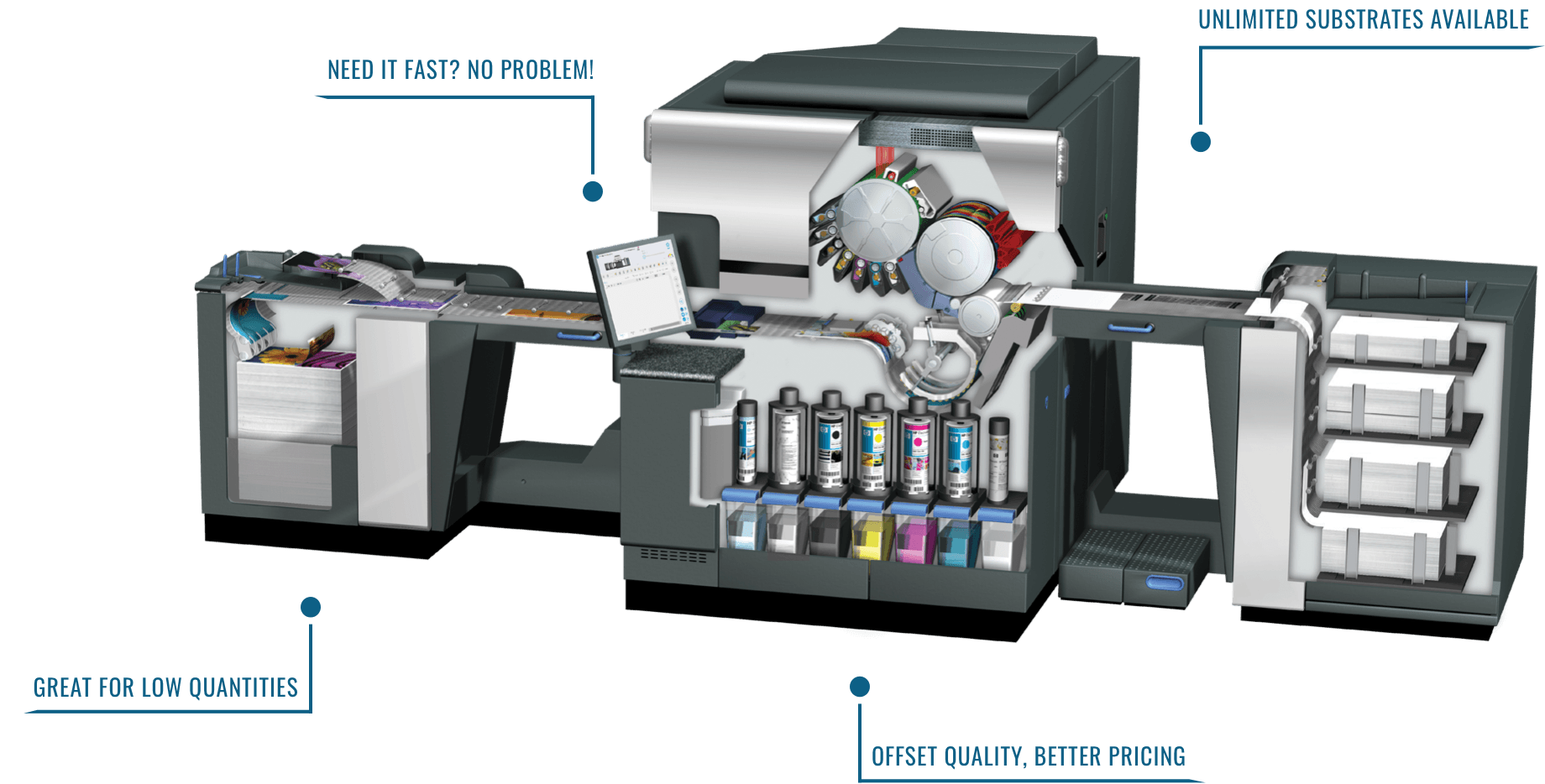 Our History
In 1914, James H. Keefer took a chance and opened a small printing company at 921 Broadway in Fort Wayne. Five generations later—and over a century of advancements in the printing industry—the company is still family-owned and committed to serving a wide range of businesses and charitable organizations in our community. Yes, for more than 100 years our history has been entwined with the history of Fort Wayne. And we wouldn't have it any other way.
The Best Printer in Town
Our Komori G40 six color offset printing press delivers quality and quantity in every job. With H-UV Technology (Hybrid UV Print System), allowing for instant drying, the G40 achieves amazing print definition; and gives the customer endless coating options.