It's easy to forget the careful craft and unparalleled quality of traditional printing techniques, especially as digital printing has become more accessible.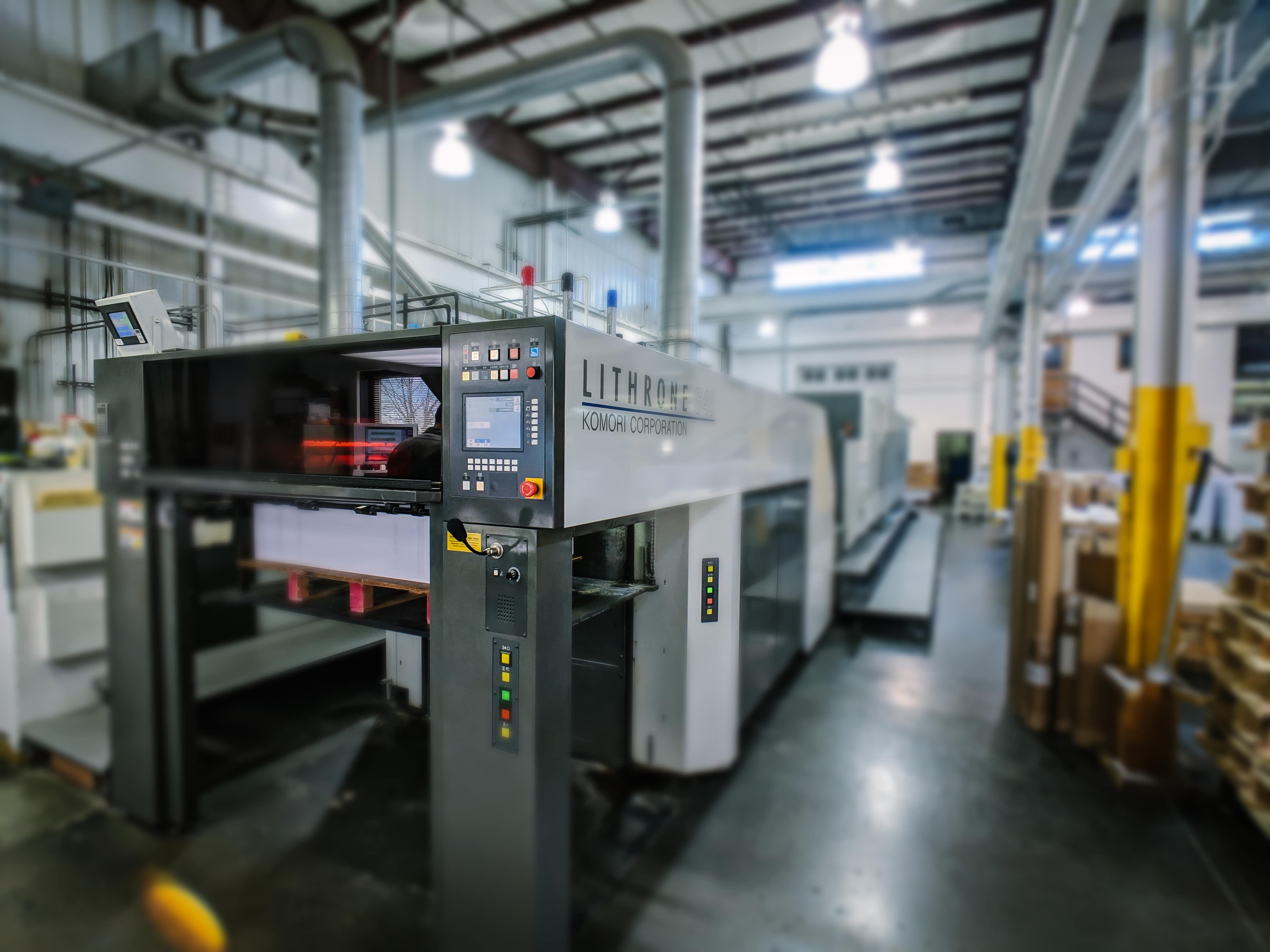 Offset printing involves hand-mixed inks, attention to detail, and a skilled artisan to produce the highest quality and most customizable printing solutions the industry has to offer. When it comes to quality, there is no substitute.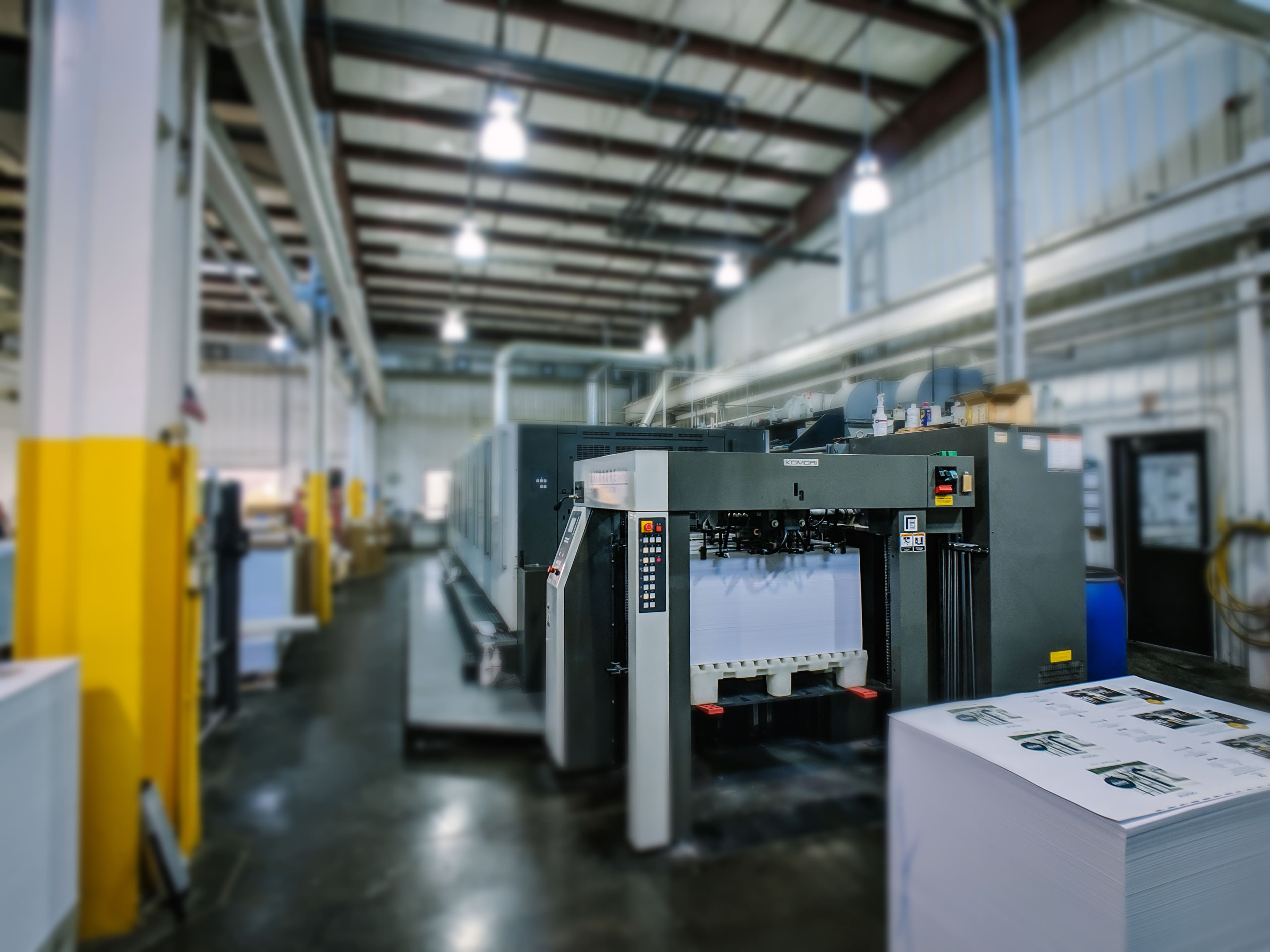 Offset printing is appropriate for larger volume projects and offers technical coatings, spot UV, spot aqueous, PANTONE® color matching, and more.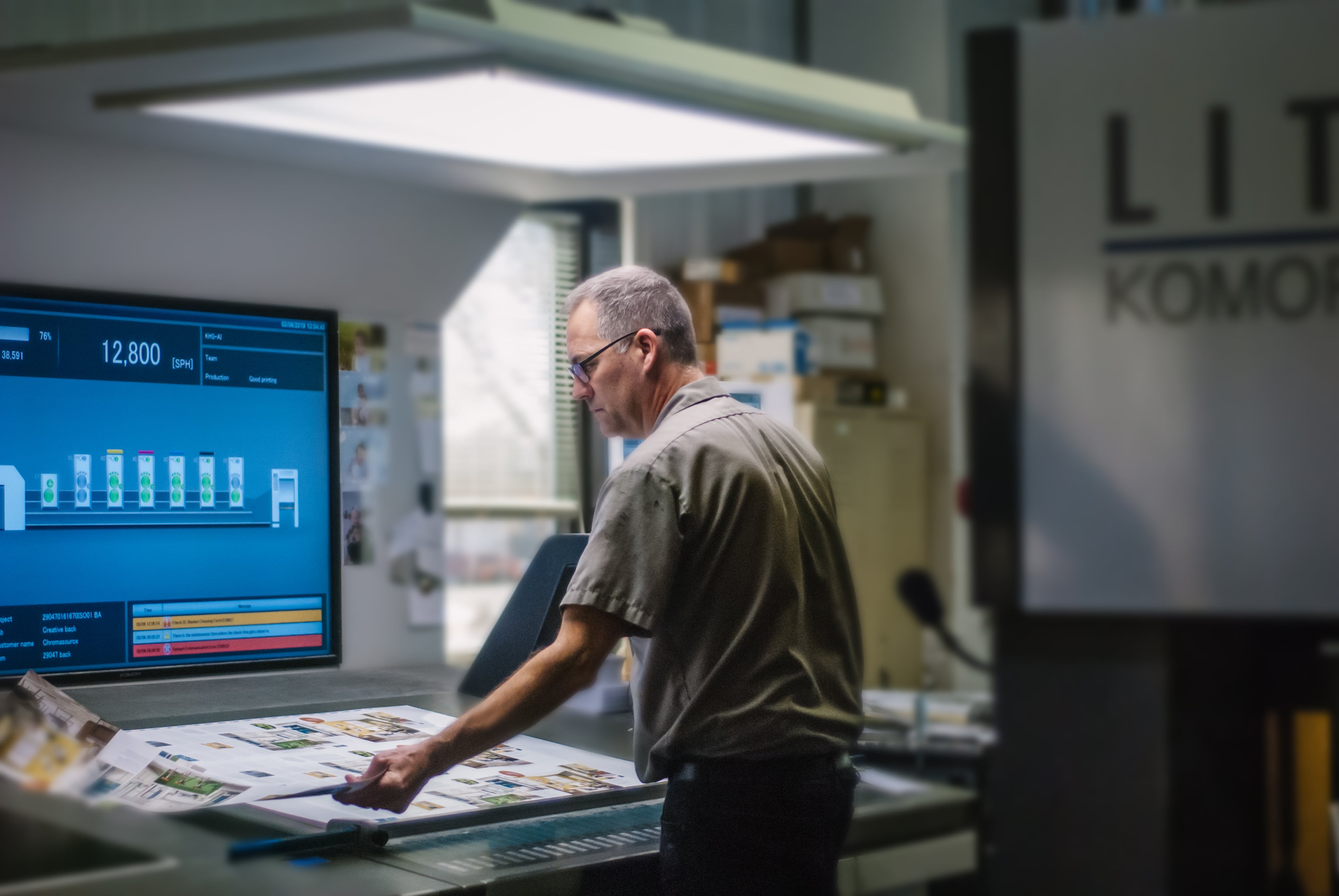 Our 40" Komori Lithrone G40 with H-UV (6-color with coater 40" offset) offers the following capabilities:
16,500 sheets per hour
Max sheet size: 28 x 40
6 inking units, utilizing UV curing inks, for immediate drying
PANTONE® color matching
 Coatings include: All available spot/flood UV and Aqueous Coatings